AMD FirePro V5900: specs and benchmarks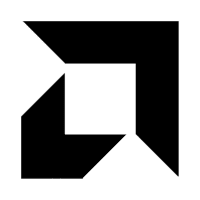 AMD started FirePro V5900 sales 24 May 2011. This is TeraScale 3 architecture desktop card based on 40 nm manufacturing process and primarily aimed at designers. 2 GB of GDDR5 memory clocked at 2 GHz are supplied, and together with 256 Bit memory interface this creates a bandwidth of 128.0 GB / s.
Compatibility-wise, this is 1-slot card attached via PCIe 2.0 x16 interface. Its manufacturer default version has a length of 230 mm. No additional power connector is required, and power consumption is at 75 Watt.
It provides poor gaming and benchmark performance at 14.83 percent of a leader's which is NVIDIA GeForce GTX 1080 SLI Mobile.
Of FirePro V5900's architecture, market type and release date.
Place in performance rating
FirePro V5900's general performance parameters such as number of shaders, GPU core clock, manufacturing process, texturing and calculation speed. These parameters indirectly speak of FirePro V5900's performance, but for precise assessment you have to consider its benchmark and gaming test results.
Transistor count
2,640 million
of 21100
Manufacturing process technology
40 nm
of 7
Power consumption (TDP)
75 Watt
Texture fill rate
19.2 GTexel / s
Floating-point performance
614.4 gflops
Compatibility, dimensions and requirements
Information on FirePro V5900's compatibility with other computer components. Useful when choosing a future computer configuration or upgrading an existing one. For desktop video cards it's interface and bus (motherboard compatibility), additional power connectors (power supply compatibility).
Supplementary power connectors
None
Parameters of memory installed on FirePro V5900: its type, size, bus, clock and resulting bandwidth. Note that GPUs integrated into processors don't have dedicated memory and use a shared part of system RAM.
Memory clock speed
2000 MHz
of 14000
Memory bandwidth
128.0 GB / s
Types and number of video connectors present on FirePro V5900.
APIs supported by FirePro V5900, sometimes including their particular versions.
Non-gaming benchmarks performance of FirePro V5900. Note that overall benchmark performance is measured in points in 0-100 range.
Overall benchmark performance
Cryptocurrency mining performance of FirePro V5900. Usually measured in megahashes per second.
Let's see how good FirePro V5900 is for gaming. Particular gaming benchmark results are measured in FPS. Comparisons with system requirements are included, but remember that sometimes official requirements may reflect real performance inaccurately.
Overall FirePro V5900 performance compared to its nearest competitors. All GPU types participate.
We believe that the nearest equivalent to FirePro V5900 from NVIDIA is Quadro 5000, which is nearly equal in speed and higher by 2 positions in our rating.